Welcome to Water-Skiing.org. If it's your first visit, you may want to check out the Getting Started article.


Featured Magazine


This month's featured magazine is Waterski Magazine.
Waterski Magazine is the waterski magazine. It gives you the scoop on many aspects of waterskiing and wakeboarding. Contains news and professional instruction, plus reviews of all the latest equipment!

Sponsored Links


Industry News

Hyperlite's JD Webb Fountain Jump Video
Andrew Adkinson and CWB Clean Up In 2006
Hyperlite Presents A Jimmy Lariche Video
Hyperlite Rail Jam Video at Seahawk Playoff
Rusty Malinoski Signs Multi Year with Hyperlite

Image of the Week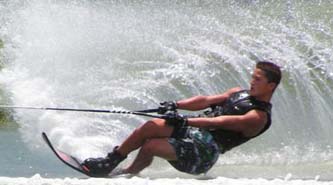 Tyler Scott
ripping through the course.